Home -->air tool> air spray gun > dry blow gun
Dry Blow Gun :
This new model of dry blow gun is designed for water-based paints dry significantly in a instantly working airflow. Our blow gun uses compressed air from air supply system and also sucks air from the surroundings. Air filter in the intake area of the gun prevents contaminations in the painting.
Dry Blow Gun / Item No. : DBG-168
<![if !vml]><![endif]>

<![if !vml]><![endif]>

<![if !vml]><![endif]>
Specification of dry blow gun :
a) Variable airflow.
b) Working Pressure : 2- 4 bar & Max air pressure : 12 bar
c) Air Consumption : 4 bar / 350 L per minute
d) Sound Noise : 73 dB
e) Net weight : 460 g
2) Dry Blow Gun Stand / Item No. : ST-55
<![if !vml]>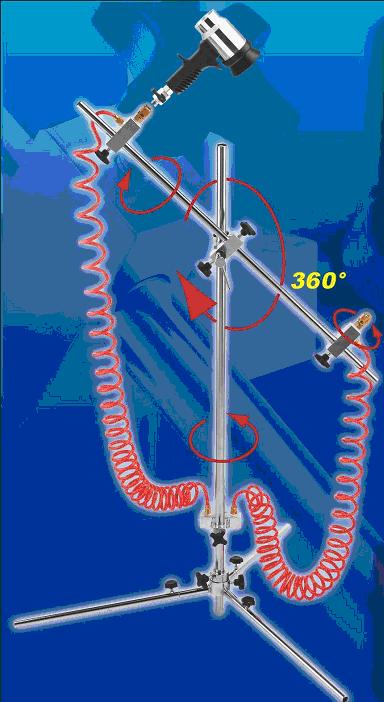 <![endif]><![if !vml]>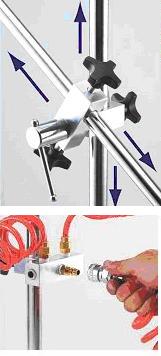 <![endif]>
<![if !vml]>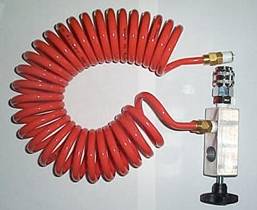 <![endif]>Gun Support & hose
Specifications :
a) The vertical bar can be adjusted from 20 cm to 210 cm high.
b) The horizontal pole is 90 cm long and 2 gun supports can be rotated 360 degrees.
c) The stand can be placed with 4 guns together at most.
d) Net weight : 5.5 kgs